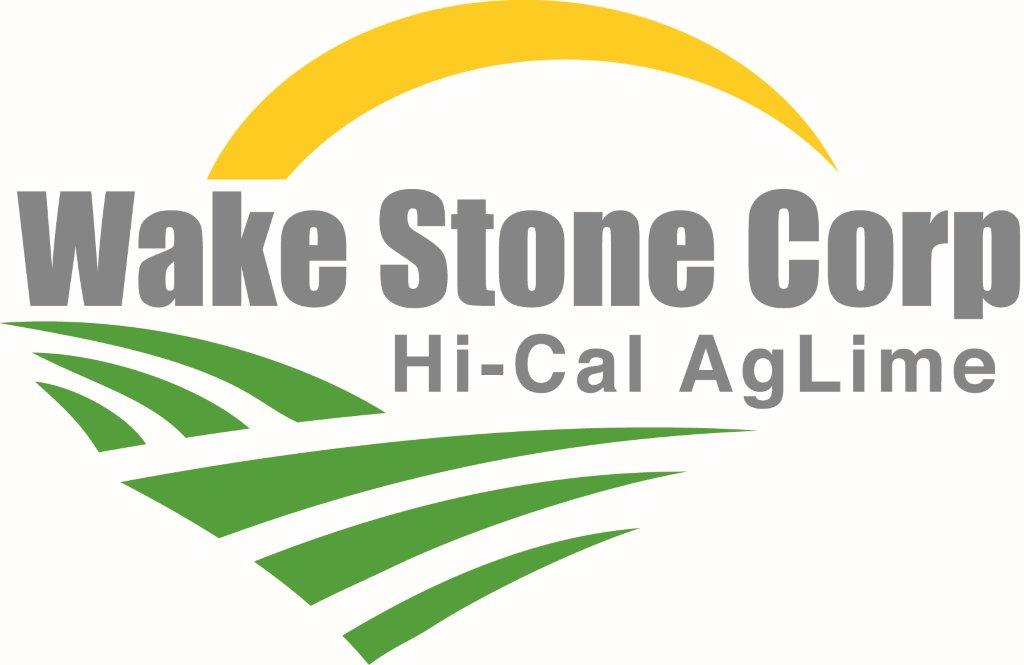 Wake Stone Corp Hi-Cal AgLime — Protect Your Investment
Balance Your Soil pH with Wake Stone Corp Hi-Cal AgLime: Nature's Neutralizer
Calcium is essential to life. Of all the mineral elements necessary for plant growth, calcium is the most important because it is responsible for so many different functions in the soil surrounding the plant root.
Apply Wake Stone Hi-Cal AgLime and protect your investment, yield & environment!
Wake Stone Hi-Cal AgLime is produced and sold at our North Myrtle Beach Quarry and is also available at our Nash County Quarry.
Why is Calcium Important?
High Calcium in the soil:
Helps correct soil acidity
Helps improve soil structure to promote root growth and drought tolerance
Helps the soil overcome the harmful or toxic effects of excess soluble salts of magnesium, sodium, and potassium
Helps provide proper conditions for microbial growth
Helps regulate nutrient absorption into plants
What About Magnesium?
Wake Stone Hi-Cal AgLime is guaranteed at 35% elemental calcium with less than 1% magnesium. Magnesium is critical to plant life, but too much magnesium will impede plant growth. Calcium and Magnesium can NOW be applied separately and more effectively. With modern agriculture applications, nutrients are applied with greater accuracy to crop acreage. Crops get the nutrients exactly where they are needed. Investments are protected, yields are improved and the environment is safer from over application of fertilizers.
If farmers prefer to apply magnesium from dolomitic aglime, we recommend Wake Stone Hi-Cal AgLime be used in a rotation with dolomitic aglime to adjust the pH and prevent magnesium build-up in the soil.

Particle Size Matters
Aglime is perceived as slow acting with very little impact for several years. This is only true for larger particle size material. Wake Stone's Hi-Cal AgLime is pulverized to meet particle size specifications for both South and North Carolina.
Guaranteed Chemical Analysis
| | |
| --- | --- |
| Calcium (Elemental) —————————————- | 35% |
| Calcium Carbonate Equivalent (CCE) ——————– | 90% |
South Carolina – 1888 lbs of this material equals one ton of standard liming material.
North Carolina – 2000 lbs of this material equals one ton of standard liming material.
Minimum Guaranteed Screen Analysis
%Passing Mesh Screen
| | | | | |
| --- | --- | --- | --- | --- |
| | 10 | 20 | 50 | 100 |
| SC | 90% | | 50% | 25% |
| NC | | 90% | | 25% |
What Our Customers Are Saying…
"Wake Stone Hi-Cal AgLime is the best spreading lime I have ever spread."

– Sammy Matthews – Branch Manager, Carolina Eastern, Kingstree, SC
"I am pleased with Wake Stone Hi-Cal AgLime. They furnish a high quality product at a competitive price. The material spreads easily and dissolves nicely into the turf when it rains. The ease of ordering and timely delivery was helpful. This is a great source of calcium and I will definitely call them again."

– Butch Sheffield – Superintendent, North Ridge Country Club, Raleigh, NC
"I used Wake Stone Hi-Cal AgLime this past season and found it very easy to spread. It is a good product and held up well in the weather; does not absorb the moisture like other liming materials."

– Josh Bradshaw – Manager, Crop Production Services, Bishopville, SC