Celebrating 50 Years
1970 – 2020
On April 1, 2020, Wake Stone Corporation reached its 50th anniversary as a family-owned and managed construction aggregates company. What John Bratton founded in 1970 as a 100-acre location in Knightdale, North Carolina has grown into a company with four quarries in eastern North Carolina, one quarry in eastern South Carolina, thousands of acres in land-holdings, and the addition of agricultural products.
Much has changed in those fifty years both in our company as well as in our state and country. But our mission has remained: Provide our customers with top quality products and service. And what has not changed are the principles upon which Mr. Bratton built the business:
Be good stewards of the land
Take good care of our employees
Give back to the communities in which we work
The story is one of entrepreneurial success; one that could not be replicated today.
LOCATIONS
Corporate Office

PO Box 190
6821 Knightdale Blvd.
Knightdale, NC 27545
(919) 266-1100

Knightdale Quarry

6811 Knightdale Blvd,
Knightdale, NC 27545
(919) 266-9266

Triangle Quarry

222 Star Lane,
Cary, NC 27513
(919) 677-0050

Moncure Quarry

9725 Stone Quarry Rd,
Moncure, NC 27559
(919) 775-7349

Nash County Quarry

7379 North Halifax Rd,
Battleboro, NC 27809
(252) 985-4411

North Myrtle Beach Quarry

3990 Highway 9 East,
Loris, SC 29569
(843) 756-3400
WHAT SETS US APART?
At Wake Stone, we are passionate about what we do, the communities we serve and the environment we work in.
Commercial Real Estate
Wake Stone Corporation is involved in commercial real estate development, particularly in Wake County, to help spur economic development and support the growth of the communities we serve.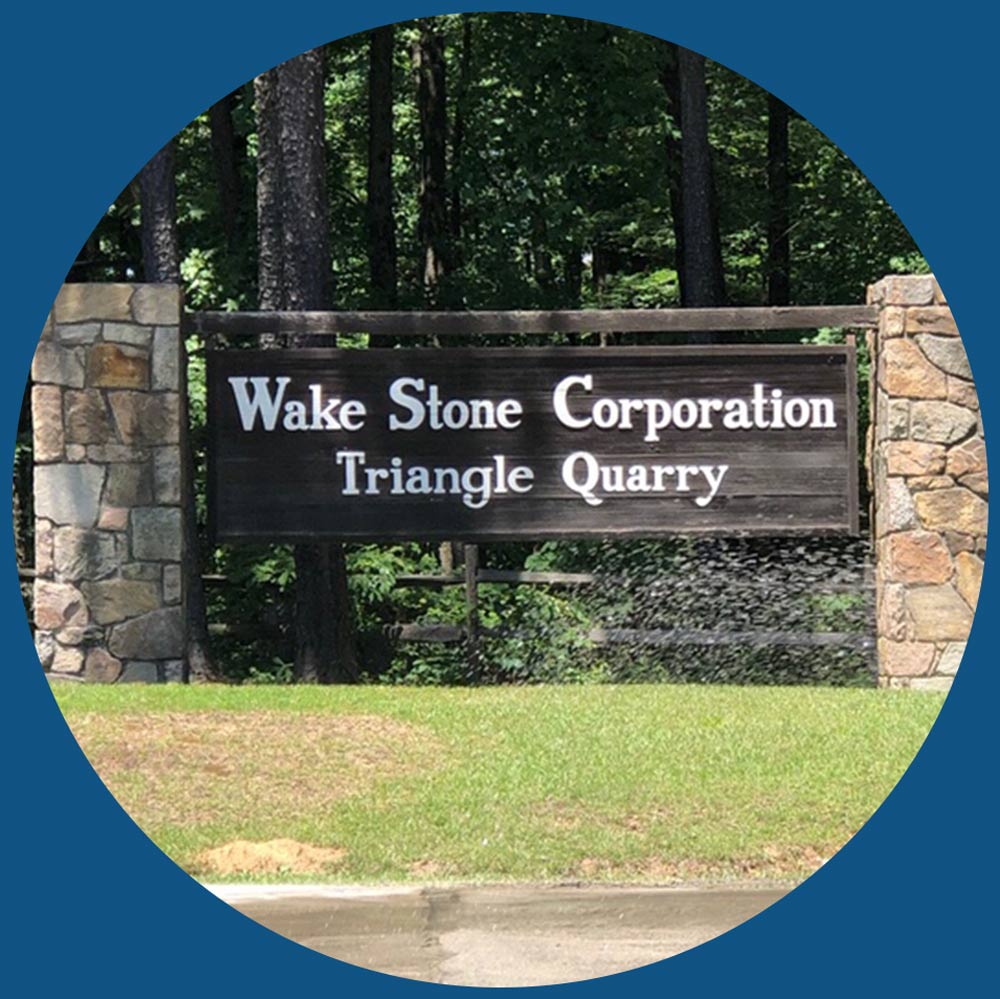 PROPOSED TRIANGLE QUARRY EXPANSION UPDATE
Visit our due diligence dashboard for official updates on our progress on the Triangle Quarry Expansion.